Award Link: https://www.vision-systems.com/factory/article/16737590/vision-system-design-announces-2017-innovators-awards
How our innovation is original and how it fulfills a need in the market that hasn't been addressed which increases productivity and leverages a novel technology.
Automated Inspection of tablets and capsules packed in blister in not a new requirement, but even today it is extremely challenging task for vision system designers. Since pharmaceutical companies are constantly coming-up with different colors of product (i.e. tablets and capsules) packed in various types of forming foil (i.e. Aluminum, PVC-Clear, PVC-Opaque, etc.)
Examples of few challenging products:
White tablets/capsules packed in White PVC foil
Gray tablets/capsules packed in Aluminum foil
Dark colored tablets/capsules in Aluminum foil
Multi-Color capsules with printing on it.
Transparent Gel capsules in Clear PVC foil.
In addition to this pharm companies today requires high productivity with consistency in quality. So they are investing more and more on high speed machines but when it comes to inspections there is still a lag in productivity and consistency. One of the most important processes in handling vision systems is a teaching process. Teaching a new product in vision system is still a time consuming task and prone to human dependency specifically for bister inspection system. It requires expertise of users on every step, i.e. manually identifying of formed cavities, segmentation of tablet/capsule color, setting optimum tolerances to detect geometric and color defects. Also manual teaching in certain times is a time consuming process and also depends on user proficiency. Even after teaching there are various acceptance tolerances that user has to tune manually to get the optimum results.
After market survey of various blister inspection system available today and understanding pain points of users, our aim was to make this teaching process completely automatic including auto learning of acceptance tolerance. After a constant research and development efforts of 2 years, we developed an algorithm which works for most of the products packed in all types of forming foils. With this today all our customers are very happy with their productively increased drastically. E.g. certain products which took 7-8 hours of users for teaching products earlier, it just takes 2-3 minutes now, even though inspection consistency is maintained.
What are the unique features of this product/system/technology as it compares to existing solutions?
Automatic Teaching for Blister Inspection

Automatically locating cavities / pocket for all type of foils.
Automatically identifying colors of product and setting its optimum threshold limits.
Automatically locating blisters (i.e. group of cavities).

Auto fine-tuning of color segmentation / threshold limits based on multiple images provided by user.
Auto fine-tuning of acceptance tolerance based on multiple good and empty blisters provided by user.
Optional Manual Teaching is also equipped with color segmentation based on smart classifiers i.e. Naive Bayes Classifier.
Even after teaching is completed, user has to constantly keep changing various tolerances during production to keep vision system perform as expected with minimum false rejection. Ultimately this leads to high rejection of blister pack, to destroy this rejection is ultimately a danger for an environment since destruction of chemical waste is hazardous.
Today most of the pharmaceutical companies has started practicing lean process to improve productivity which says reduce waste in every aspect of production process. So manual teaching process which is a waste of time, money and environment has to be eliminated.
Why Auto-Teaching and Auto Tolerance Setting is Innovative and meets the definite need?
Blister pack inspection is all about color based segmentation of tablets and capsules, and then quantifying the segmented region by product geometry and color.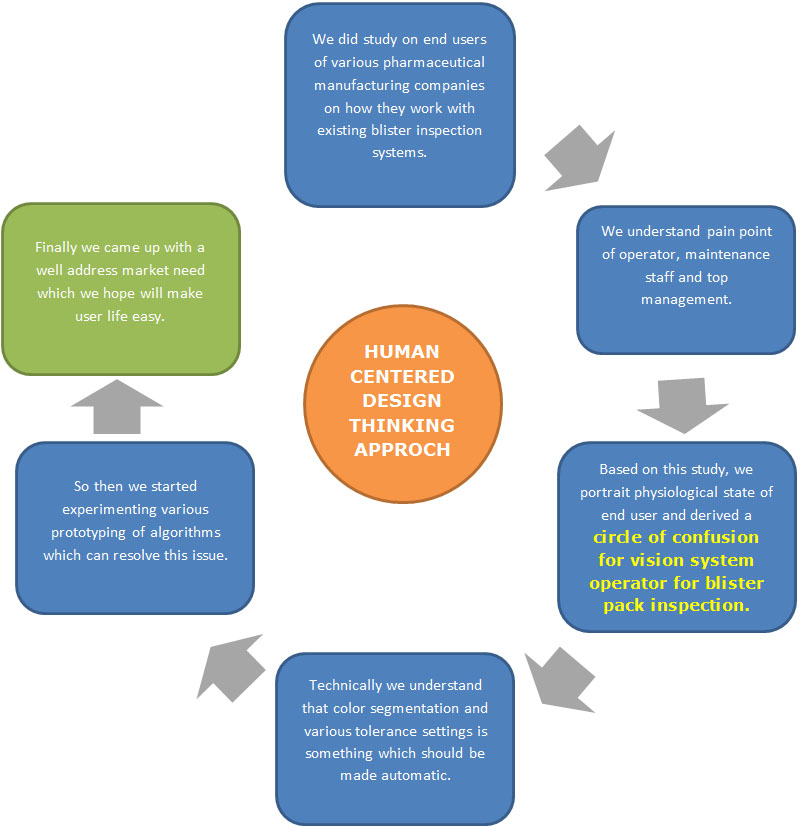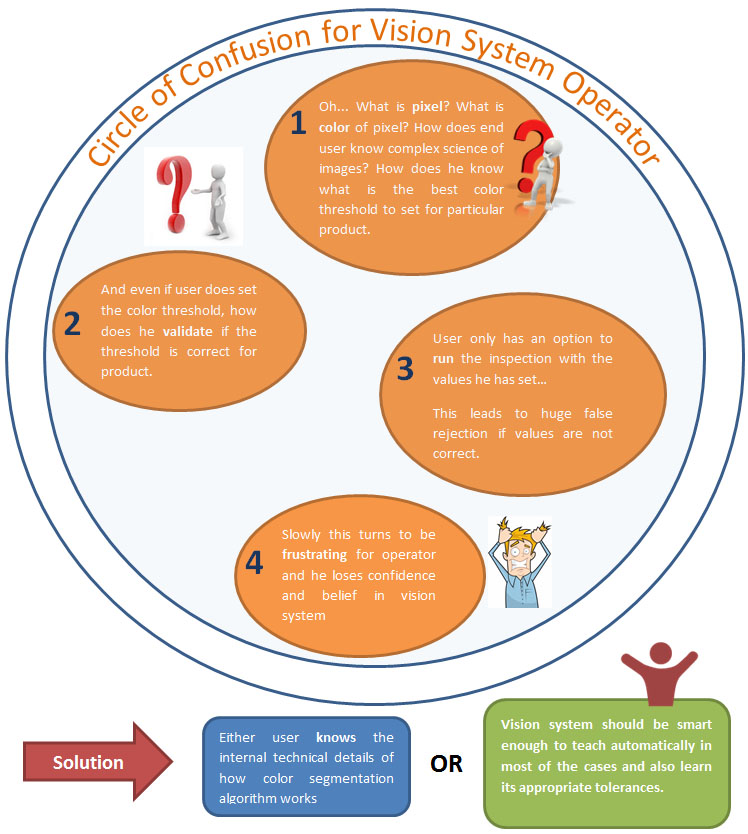 How does it add value to user?
How it is sustainable compared to manual teaching?
Since its inception in the 1980s, machine vision is constantly advancing in optical technology, processors, and software algorithms and making it easier for end-user to use it. so we talk about upcoming trends in machine vision.
Just like in other industries which are benefiting from rapid advancements in technology like big data, cloud, artificial intelligence (AI). Likewise these technologies will also hugely beneficial to manufacturing industries, the three key advances in machine vision for automation will be:
Camera Sensor Technology
Artificial Intelligence & Deep Learning
Industry 4.0
Upcoming trends in Camera Sensor Technology
High Resolution Cameras
Day by day demand for bulk inspection is increasing which require larger area to be seen by the camera for inspection purpose. 1, 2 and 5 Megapixel cameras continue to lead market but we are also seeing considerable demand of higher resolution sensors such as 12-20 megapixels owing to the requirement of larger inspection area. Earlier multiple cameras were used to cater this requirement but using multiple camera increases a lot of error prone post processing on images which consume huge amount of processing power.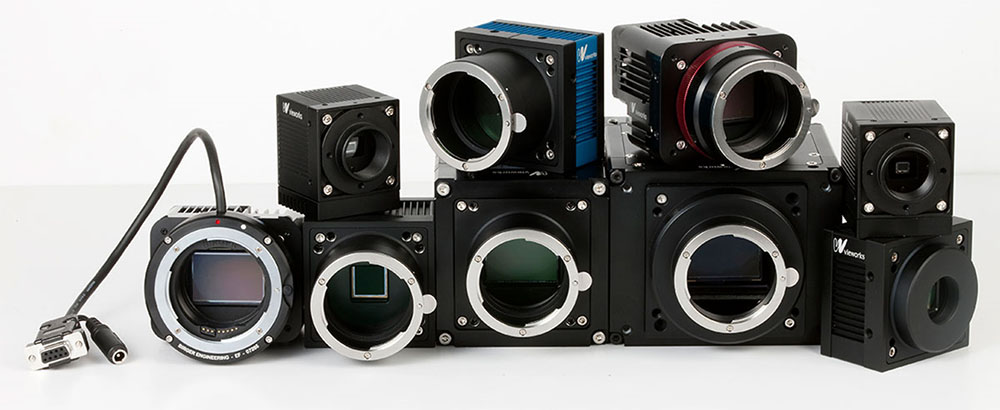 3D Vision
Measuring depth of on object or distance to the object has also turned out to be crucial which was earlier done by using multiple cameras placed at different viewing angles. Now the technology such as stereo vision, time of flight (tof) and leaser triangulation is supported by required advance hardware to meet the requirements.

Hyper Spectral Imaging
Traditional methods are still widely used in most food industries due to the unavailability of smart alternatives. Traditional destructive methods are not suitable in today's hypercompetitive marketplace. Consequently, a cost-effective, efficient, rapid, and reliable method is required. In particular, there is a great interest in developing non-destructive optical technologies that have the capability of monitoring in a real-time assessment. Among them, hyper spectral imaging techniques have received ample attention. Hyper spectral imaging systems provide spatial and spectral details; therefore, these systems introduce new sensing facilities that enable improved inspection.

Camera Sensor Technology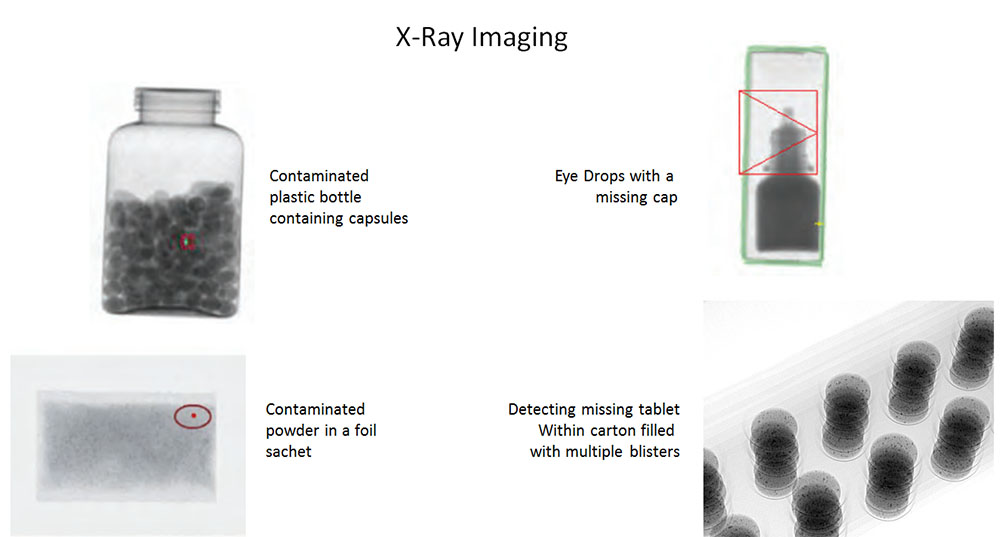 Upcoming trends in Artificial Intelligence & Deep Learning
"fabulous machine that have all our senses, all our reasons and think just like we do – you have seen these machine in movies as a friend or foe, now fiction becomes reality"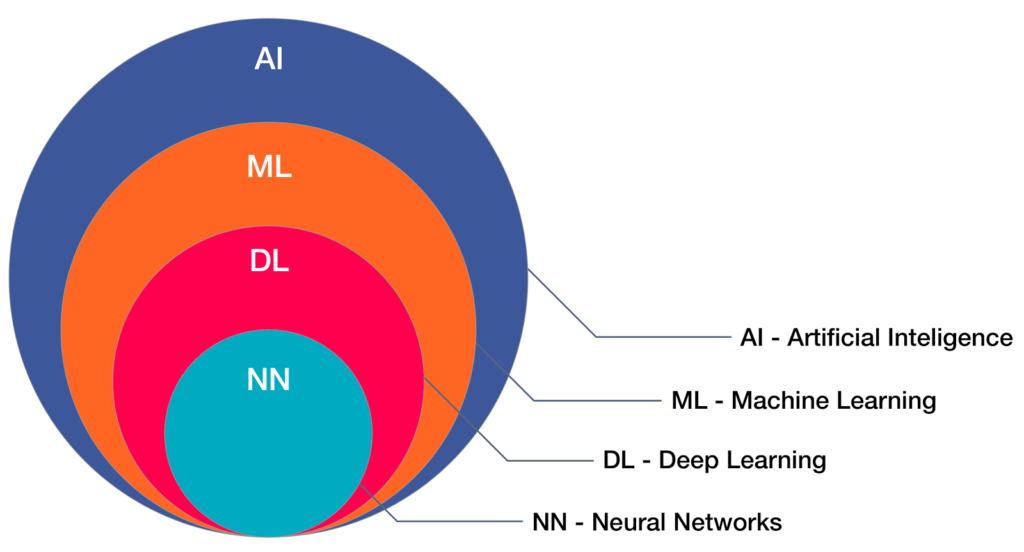 AI is allowing enterprises to automate inspections that were previously only able to do manually. It efficiently solve complex inspection challenges that are cumbersome or time-consuming to do with traditional rule-based machine vision algorithms.
With deep learning, engineers can train a machine vision system to learn what is an acceptable or unacceptable defect from a data set of reference pictures rather than program the vision system to account for the thousands of defect possibilities.
Industry 4.0 (Industrial Revolution)

For example, a pharmaceutical company's systems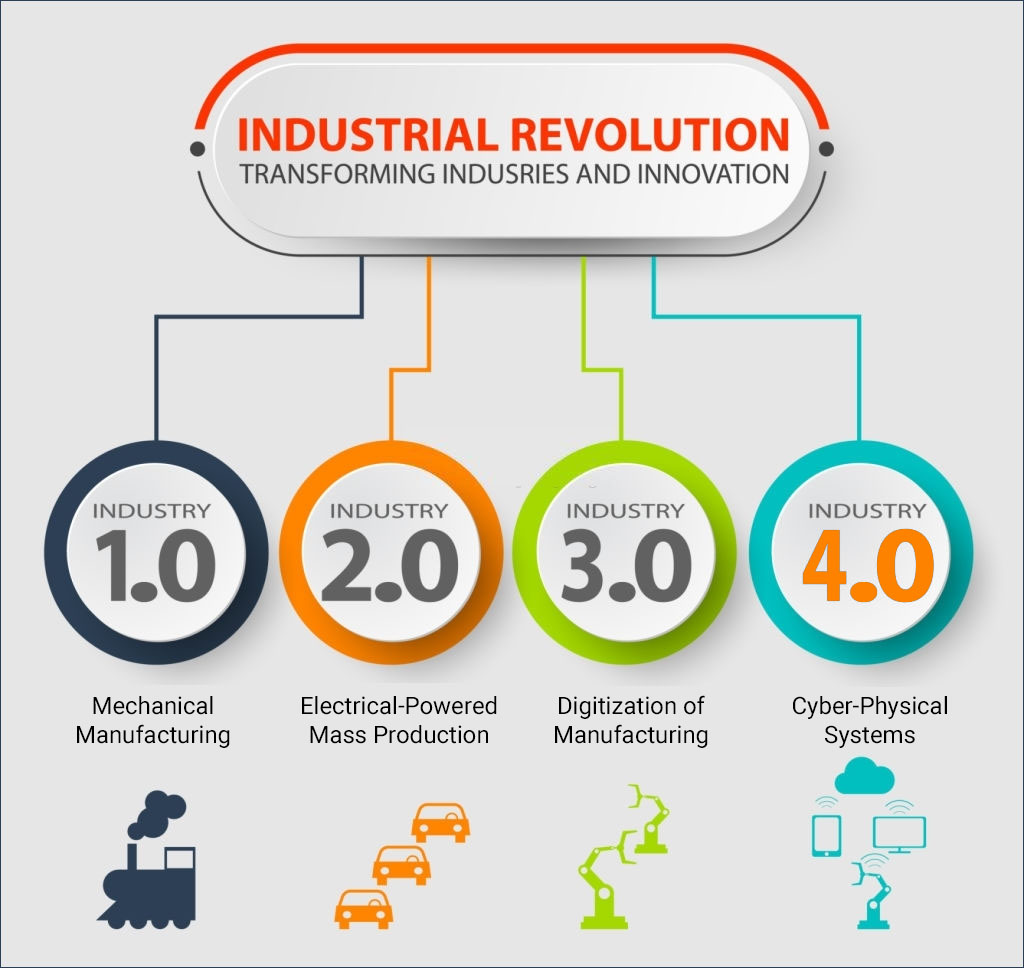 History of Vision Systems in Pharmaceutical Industry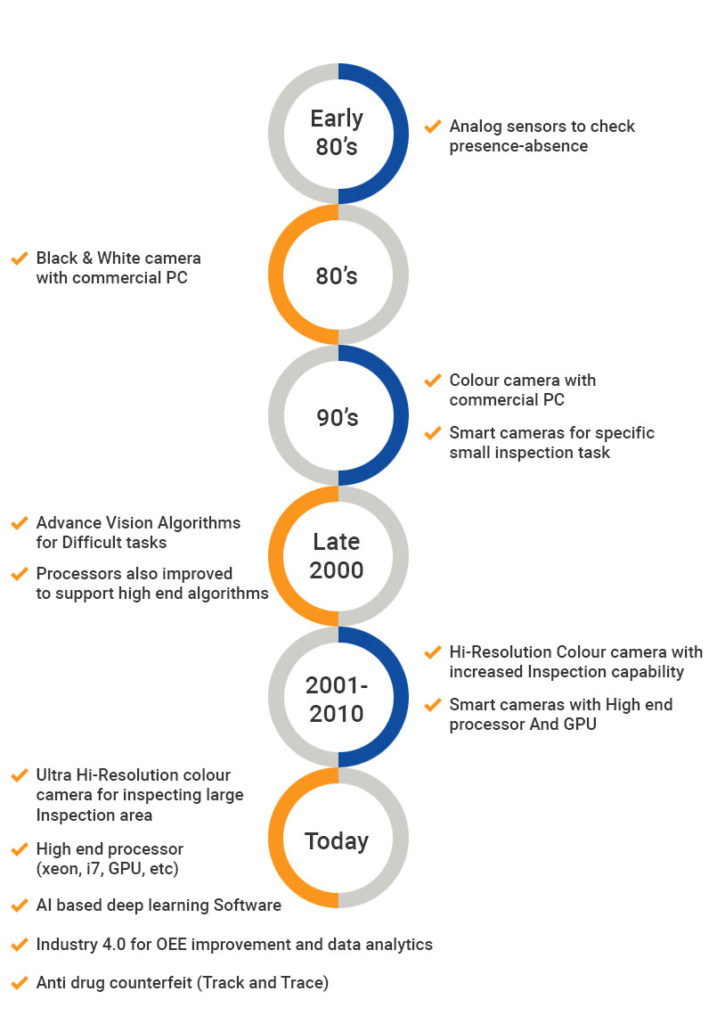 Type of Vision System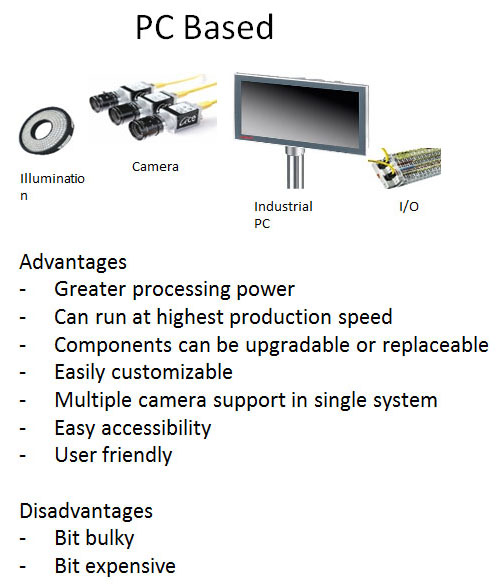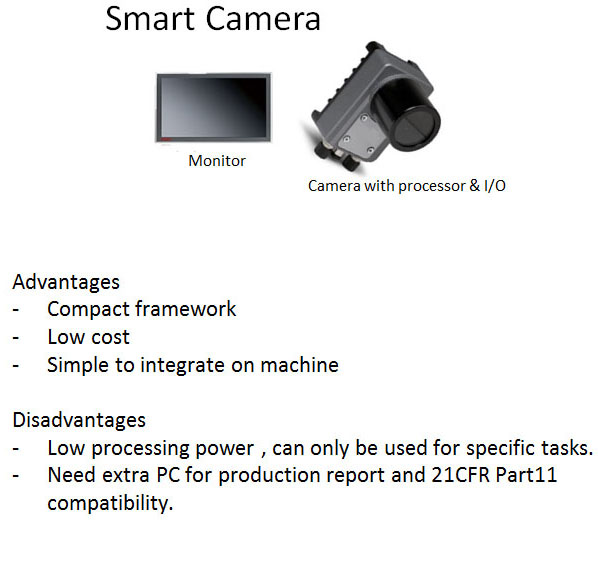 "Human vision has no meaning without a beautiful brain"

Similarly

"Images from camera has no value without a powerful software"
Beauty of Human Vision
The Irony is we still don't know exactly how human vision works, but here is a example illustrating how we humans can do most complicated task with utmost ease.
Limitations of using humans for machine vision tasks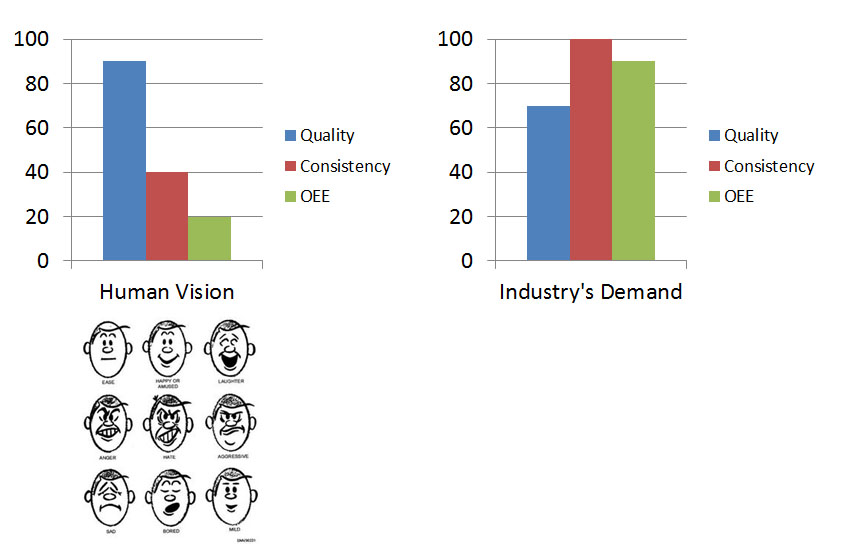 So we can conclude that brain do well what computers do poorly, and vice versa. Human brain is the best learning machine and can also produce new thoughts / ideas whereas Computers are meant to perform repeated task.
Cameras are nothing but an attempted replica of human eye
Correlation between human eye and camera can be seen below: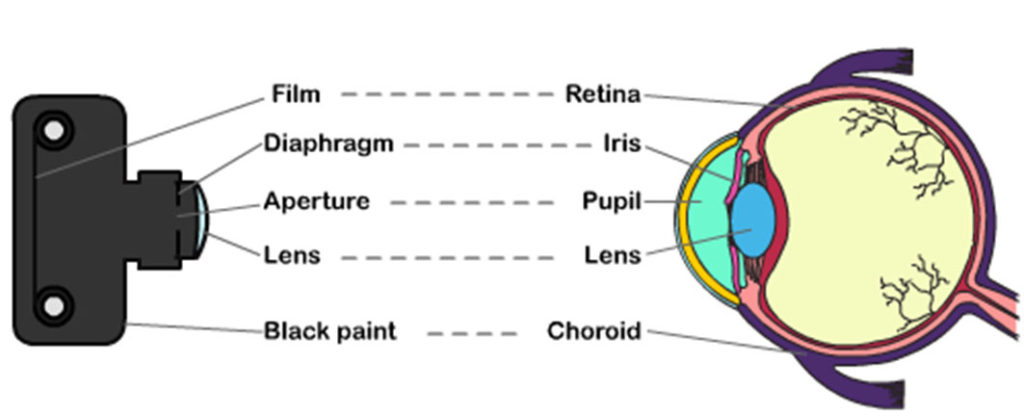 Evolution of camera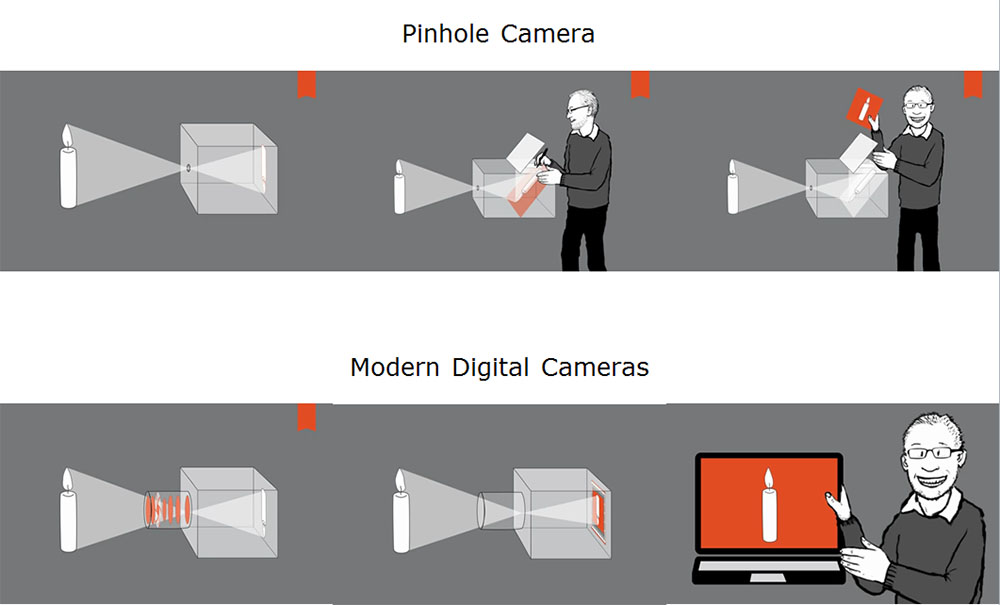 Working of Camera Sensor
How are color seen to eyes?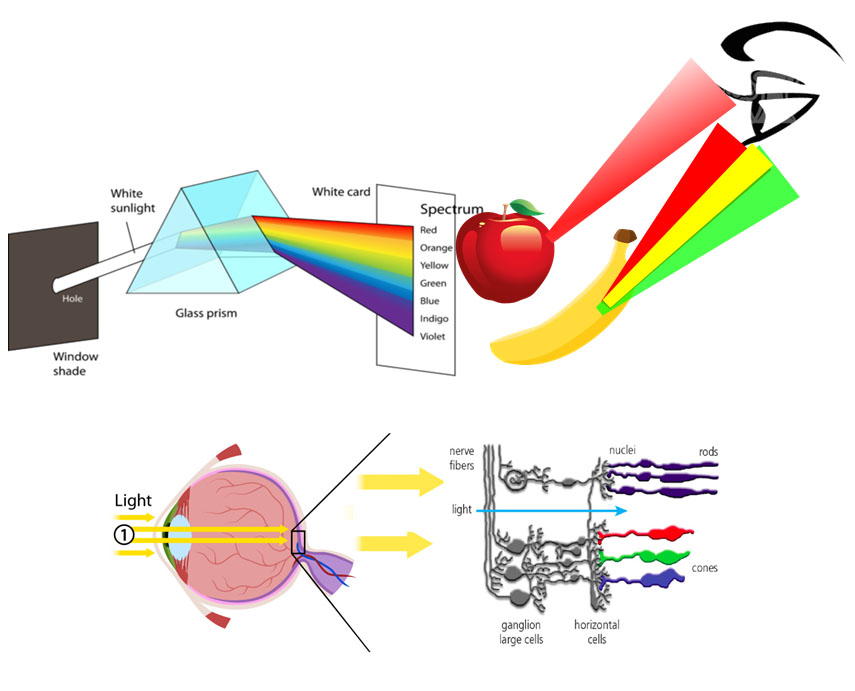 How are color captured by camera sensor?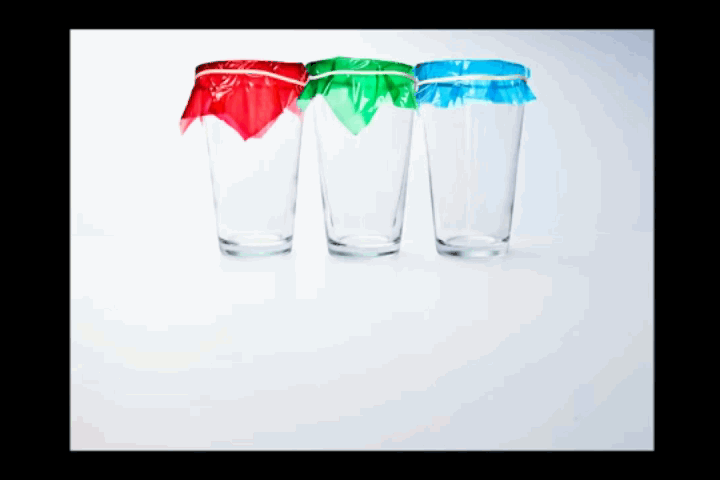 Machine vision working methodology
Our understandings of visual information are highly developed. But for computer to understand the images captured by the camera are very difficult. Because we humans visualize an image as a whole while computer software works on pixels (i.e. the smallest unit of image). So below video clip will help us to visualize how difficult it is for humans to work in similar way as a computer dose.
Circle of Confusion
Few examples on How SPAN tried to figure out a solution to keep the complexity of training a machine vision tasks
Our Auto Teaching module requires few simple inputs from user to train a computer to accomplish a given machine vision task.
Our Colour Segmentation tool also requires few simple gestures from user to correctly identify colour of the intended product to be inspected.
Auto Teaching
Videos Courtesy:
Video 1: https://www.youtube.com/watch?v=NGGLFUuhXDQ
Video 2: https://www.youtube.com/watch?v=NkQ58I53mj
Video 3: Courtesy from Basler
Video 4: Courtesy of BBC